How is Nemo used?
1. Integrated to Swing - our internal publishing tool
We have integrated Nemo with Swing, the internal publisher tool that editorial is using to write and publish their articles. In swing, we started with adding 1) a keywords section that attracts keywords from the article and attaches search data to each keyword. After building 1), we have run a series of beta tests with specific editorial desks for feedback. Our next step is to build 2) a suggestor tool that suggests more important keywords that can be included in the SEO headline, index headline or bullet summary.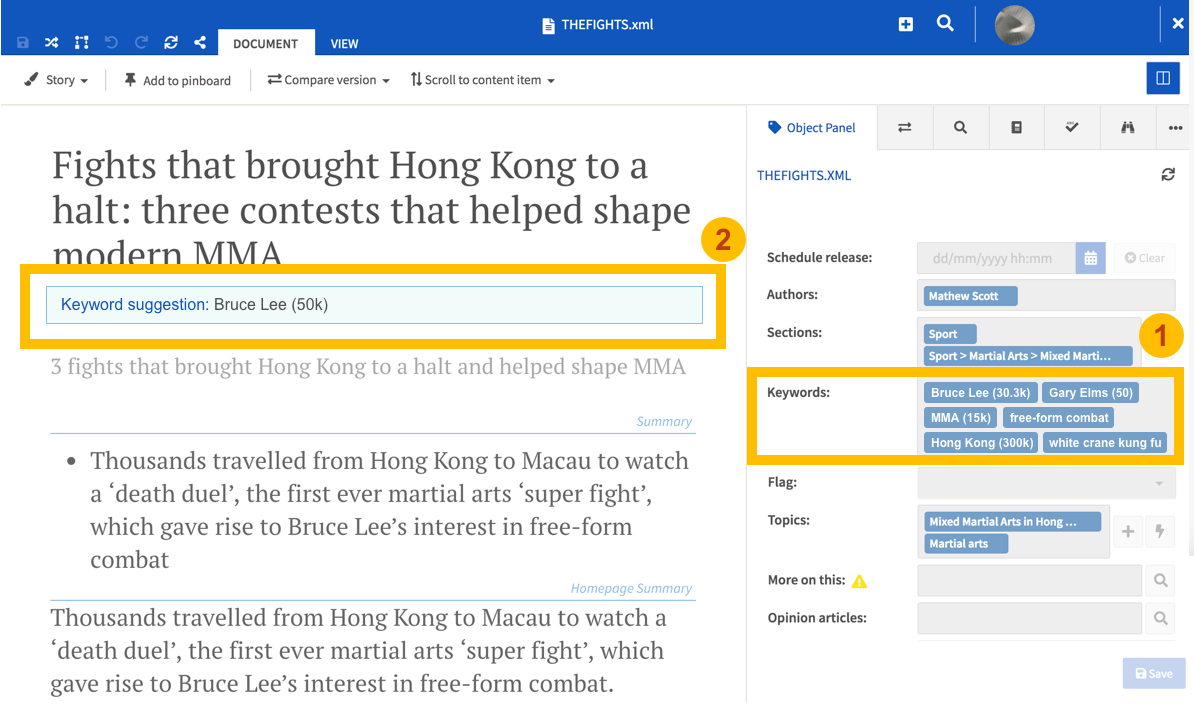 2. Evergreen article keyword alerts
Our next goal is to create an evergreen article keyword alert tool that can analyze the traffic of past SCMP articles and identify keywords with a spike traffic. For example, if there are a group of articles about "Daniel Zhang" (CEO of Alibaba Group) in the Technology section with a spike in traffic, we can alert the newsroom to write more articles about the topic.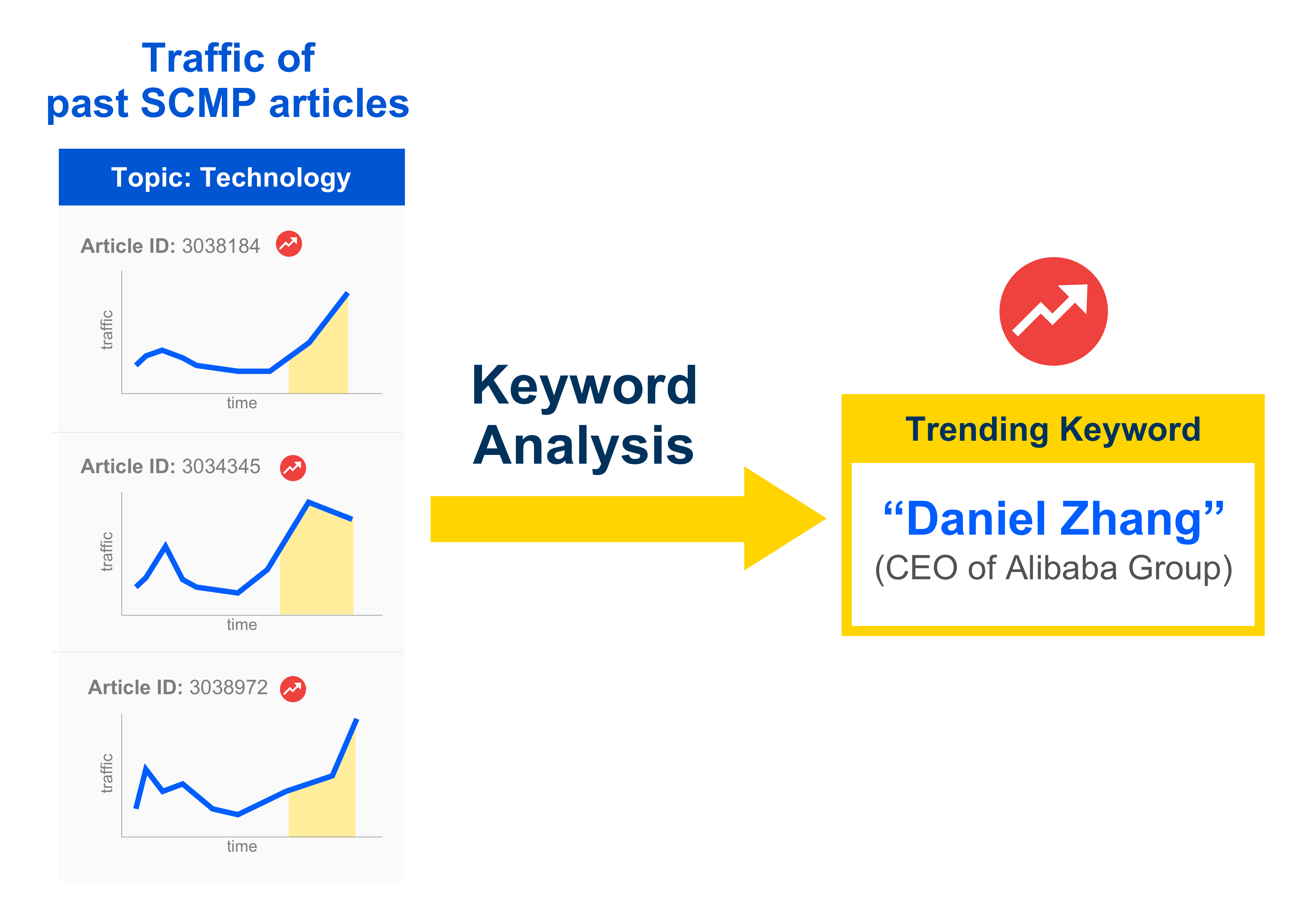 We can then aggregate these data insights to create dashboards for specific desks with trending SEO keywords tailored to the content that they are writing. These dashboards are more helpful than common Google Trends, MOZ, or SEMRush tools because they are tailored specifically for SCMP, combining article insights from its pool of historically published content.