I experimented with different styles and color tones for the Runscope support banner. I tried lighter header styles that matches with the new Runscope homepage design and softer color gradients for the background. I also added the option to "Contact Support" and "Online Chat" in the banner in order to give the impression that Runscope's support team is still readily available if customers prefer contacting support directly.
I also added a red "Alert" bar to inform users when Runscope's URL Gateway from certain locations (eg. Hong Kong, Brazil) is not operational. When users find out that a URL gateway is not working, and if it is a problem across Runscope, they will know after visiting this page without contacting support.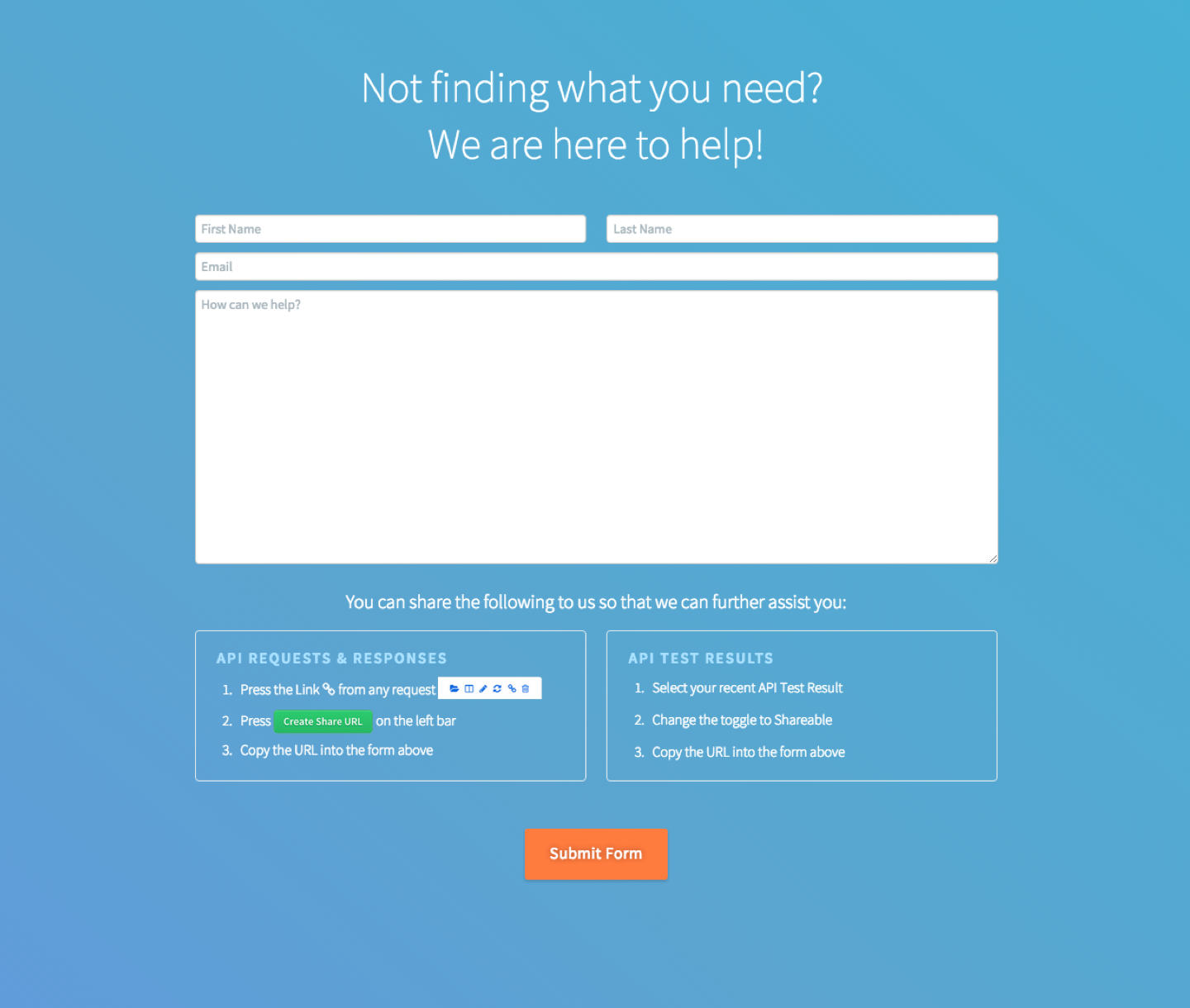 The contact form is also refined.